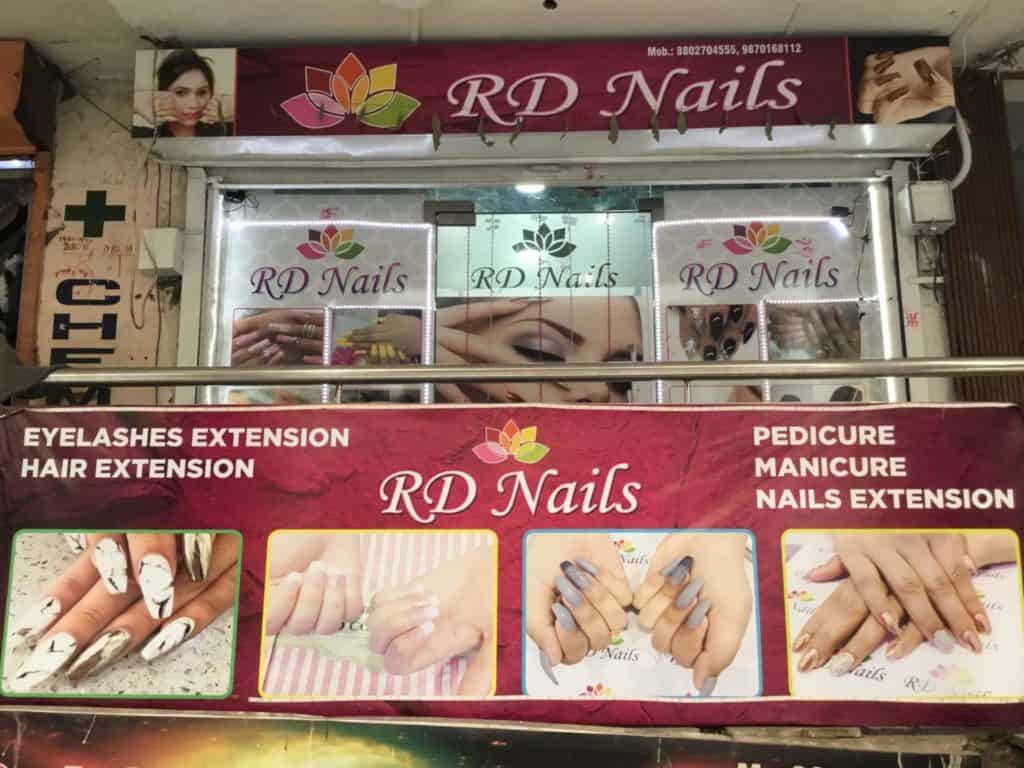 RD Nails: Nail Extensions | Nail Art | Eyelashes
#1 Best Nail Salon In Delhi | About Us
Not all of us are blessed with long and beautiful nails. We hardworking people often damage our nails unknowingly during our day to day activities. Hence, visiting a Nail Spa once in a while is essential for someone who wants to create a good impression and keep up with the latest fashion trends. Your nails can be the perfect canvas to showcase your personality through art, therefore RD Nails has some of the most creative Nails artists from Delhi. Book your appointment and allow us to provide to the most beautiful and flawless Nails.
Our goal is more than just creating beautiful nails, an experience of a beauty spa with top-class guest services at an affordable cost.
You're welcome to experience our precision nail cutting & shaping, Nail Spa, Nail Extension and Nail Art expertise. Our Service is based on the latest fashion trends and most cutting-edge technology available.
We have highly trained professionals with proven expertise to provide you an unmatched experience.
Experience & Expertise for all your needs
We have the Most Experienced and Highly Trained Nail Technicians across Delhi Region.
Book Your Appointment Now And Get 25% Off
Awesome Monsoon Sale – 25% OFF On All Nail Salon Services From Only ‎Rs. 499