RD Nails: Nail Extensions | Nail Art | Eyelashes
Book your Appointment to get the most Beautiful and Flawless Nails & create your Fashion Statement with the Latest Trends.
RD Nails
Our Goal is more than just creating Beautiful, we strive to provide an experience of The Best Nail Salon in Delhi with top-class guest services at an affordable cost. You're welcome to experience our precision Nail Cutting & Polishing, Nail Spa, Nail Extension, Nail Maintenance & Nail Care Expertise.
Awarded as the Best Nail Salon in south delhi, 2020 & 2021
Our Nail Salon Services
We offer comprehensive list of Services including Nail Design, Nail Extensions, Nail Polishing and Nail Care. Experience the Best Nail Salon in Delhi.

Simple Nail Art, Fashion Nail Art, Nail Art Kit, Bridal Nail Art and much more available at the Best Nail Salon in Delhi.
Get Gel Nail Extensions and Acrylic Nail Extensions at the best price in Delhi. We have the latest Nail Extensions Design available.
Visit out Salon for all your Nail Care and Maintenance Needs. We offer Manicure, Pedicure, Refilling, Cutting & Filing of Nails.
Our customers love our Gel Nail Polish, Metallic Nail Polish, Glitter Nail Polish and Matte Nail Polish Designs.
Get your Eyelashes Extension done at the most affordable price in Delhi. Permanent Eyelashes Extension also available.
We offer Permanent Hair Extension for all types of Hair including Thin Hair in Delhi at the most competitive prices. Visit our Hair Extension Salon.
Book Your Appointment Now!
Visit RD Nails to experience the best Nail Salon in Delhi.
Our Best Selling Nail Salon Services
The Bestselling & Most Requested services by our Customers.
Awesome work. I am one of their regular customer. Dilip and Reena both are amazing with their work. polite and calm. Very reasonable prices.
The salon is small but very pretty with a high attention to detail. The color choices are nice and they have plenty of gel colors for your Nail Designs. Very pleasant experience.
Kanchan Kashyap, New Delhi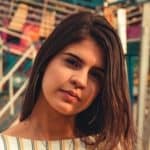 Best pedicure ever! The folks here are professional,
Careful & quiet. Wonderful, relaxing & peaceful- no harsh smells or loud noises
Eesha Thakur, Malviya Nagar